Are you ready to get organized?
Day-to-day responsibilities, obligations, events, and expectations can often overwhelm us at work and at home. If you've been fighting a losing battle with clutter in your home or office we will help you establish your goals and take action towards fulfilling them. We can also be a helping hand in such stressful life events such as buying or selling a home, setting up a home business, or dissolving an estate of a loved one.

The mission of Ducks In A Row Professional OrganizingSM is to help you get organized, become more productive and reduce stress - to let you spend time on the things that really matter to you.

Are you ready?



Helane is a member of the National Association of Professional Organizers (NAPO), the premier national organization dedicated to defining quality standards
and providing education and trends in the field of professional organizing.


Helane also served as 2003 Co-Chair of NAPO-New England's (NAPO-NE) Get Organized (GO) Week
annual event of organizing seminars, and manages
the Facebook and LinkedIn pages for NAPO-New England and The Board of Certified Professional Organizers (BCPO).

About Ducks In A Row Professional OrganizingSM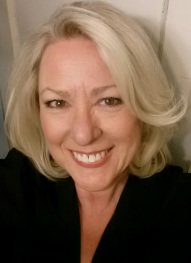 Helane Blinn is a Professional Organizer, Home Stager, and the Founder of
Ducks In A Row Professional Organizing
SM. In addition to naturally being an organized thinker, she possesses a broad marketing communications background and has worked in several industries for companies such as The Gillette Company, Blue Cross Blue Shield MA, and Fidelity Investments.
The origin for
Ducks In A Row Professional Organizing
SM
began in 1999 after the sudden death of
Helane's brother. She helped her parents dissolve his business and estate using her innate organizational
skills. As a result of this event, she continues to specialize in estate dissolution.
Her clients have realized the benefits of getting and remaining organized with results such as gaining
more time to use on other activities, saving money, reducing stress and the resulting depression from a
cluttered environment, increasing productivity and reigning control over their possessions instead of the
other way around.
The scope of recent projects has included but is not limited to:
Staging of several multi-million dollar homes that sold at the first showing and for the seller's asking price

Landscape design to create curb appeal to the exterior of a house in preparation of sale
Dissolution of an estate in preparation for house sale
Redesign, decluttering and organization of a photographer's studio, a framing studio, kitchen pantries, family rooms, closets, children's rooms, and home offices
Decluttering and implementing efficiency systems for a large medical school

Ecommerce training on ebay and Amazon
Assisting with referrals to professional evaluators, antique buyers, consignment stores, and property removal
Decluttering and storage of a basement's contents in preparation for a home renovation
Decluttering and creation of efficient digital and paper filing systems
Organization and display of photography, music, baseball cards, rubber stamps, collectibles, and recipe collections
---
---